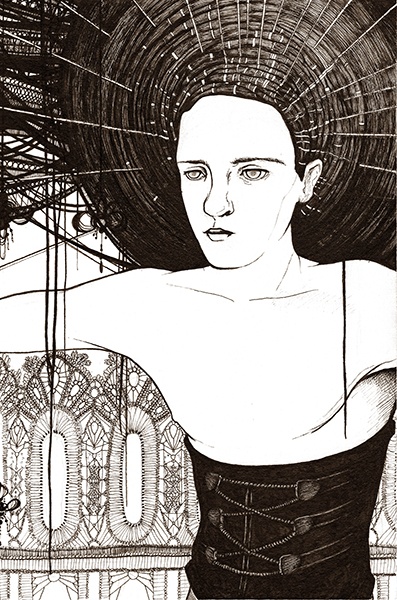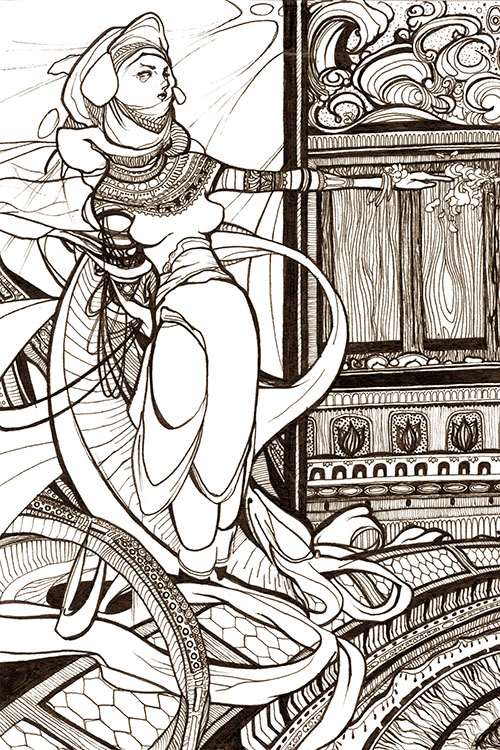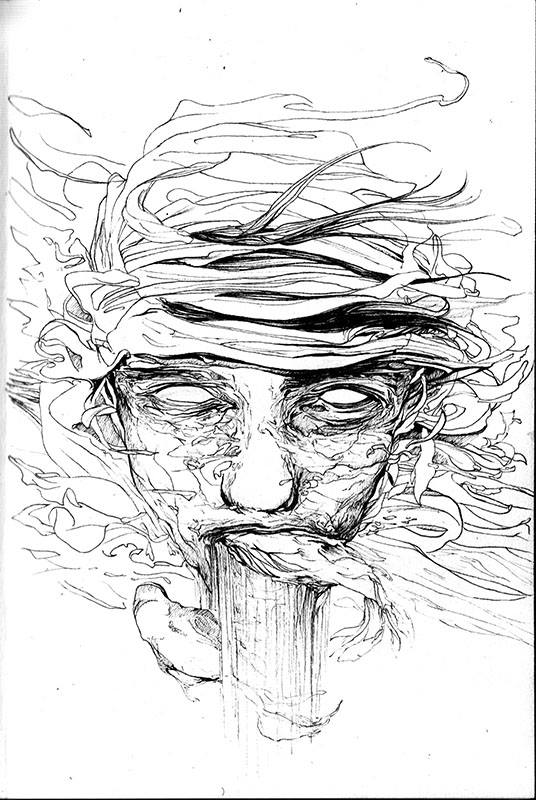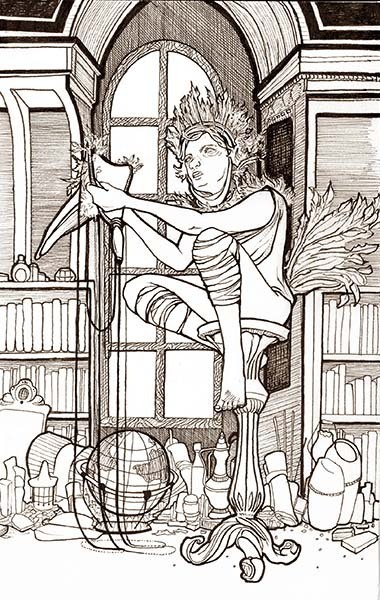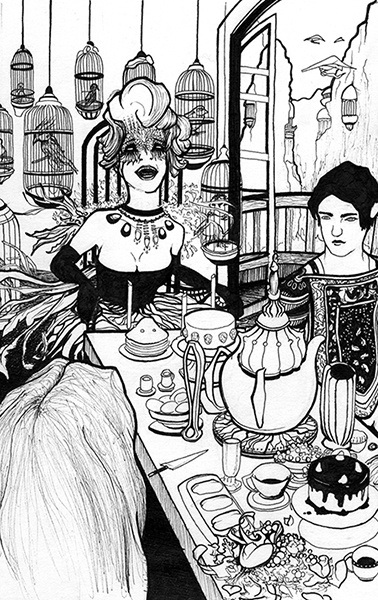 A commission for the novel "The Sylvan Song", by Sean Picard, (commission following the previous image, which was conceptualized the year before). The scene illustrates the two main characters finding themselves in the home of a benefactor, in a metropolis of costumed citizens.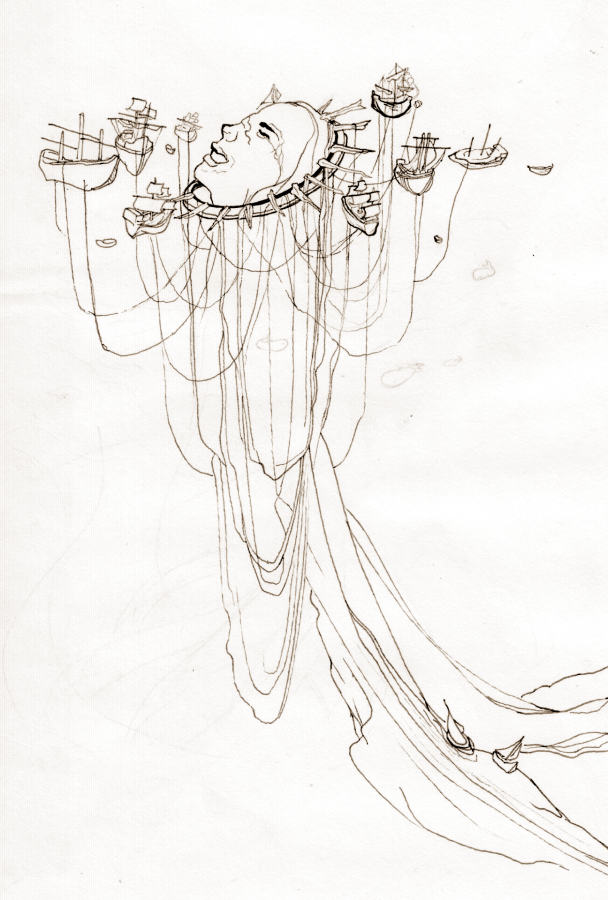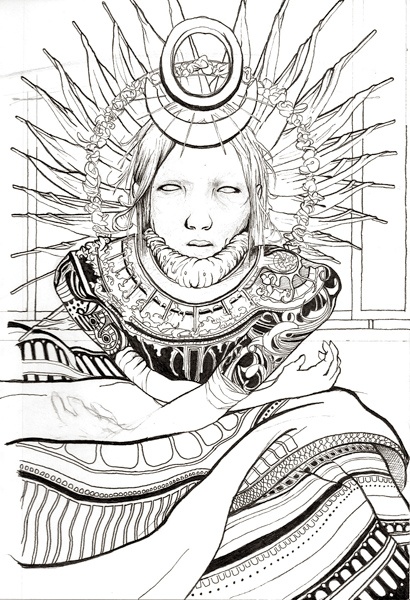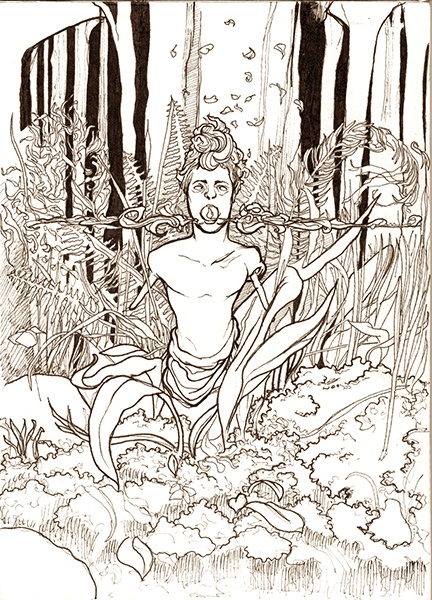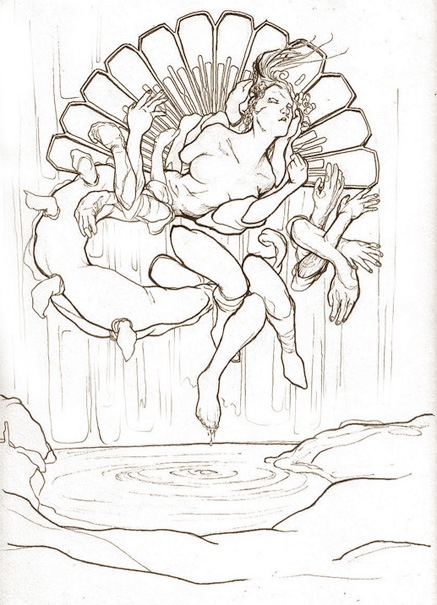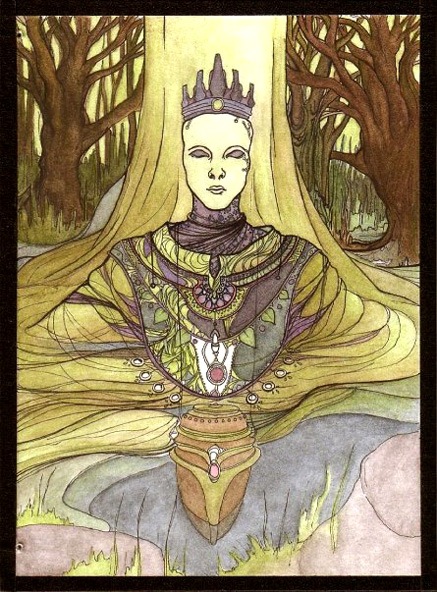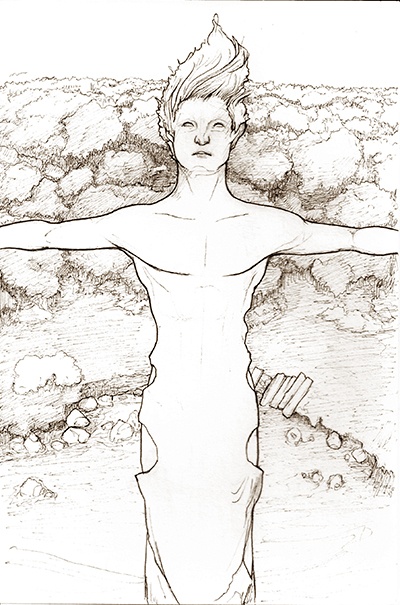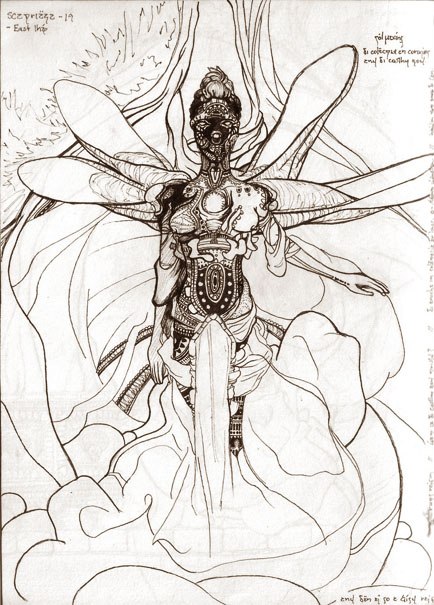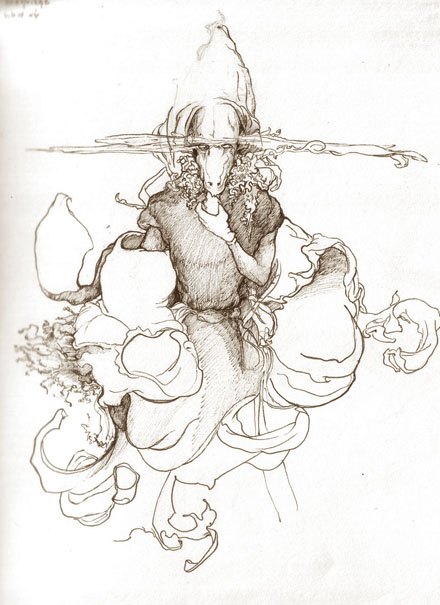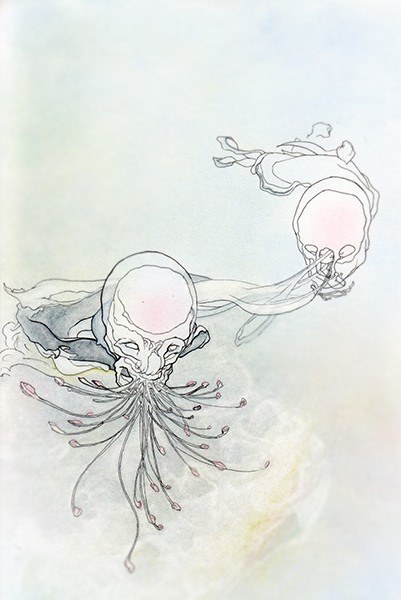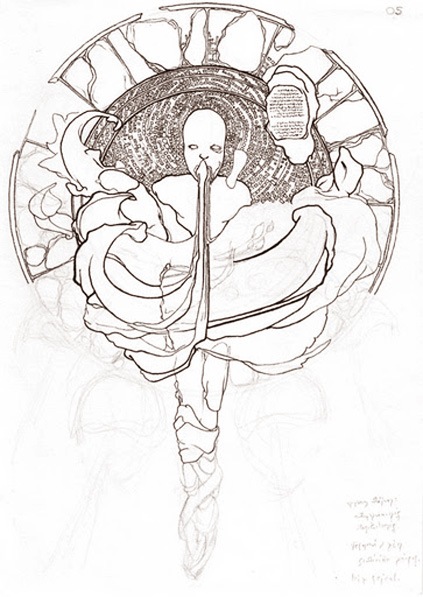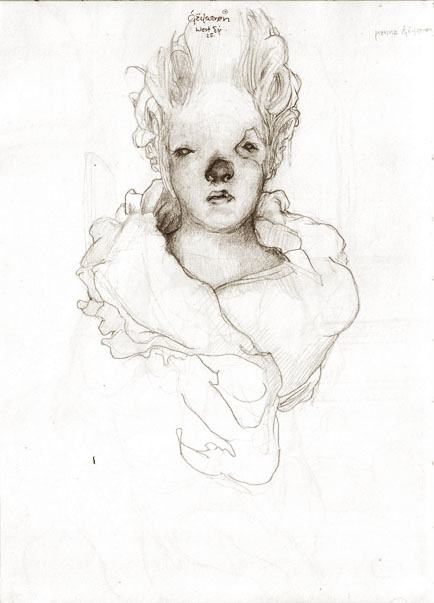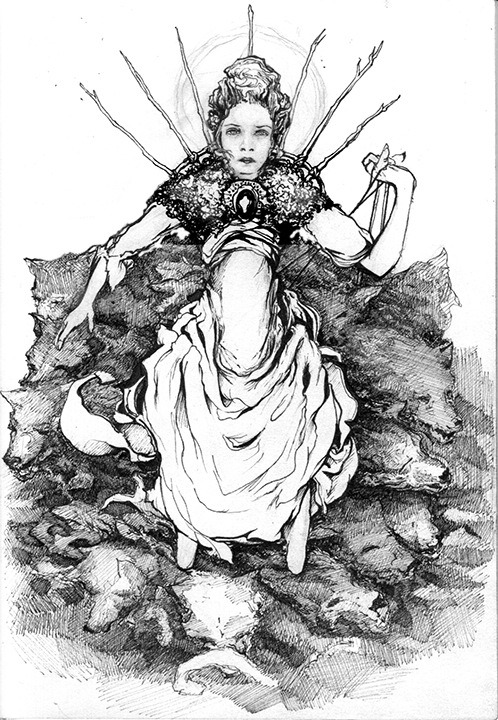 No matter what the order, one will follow.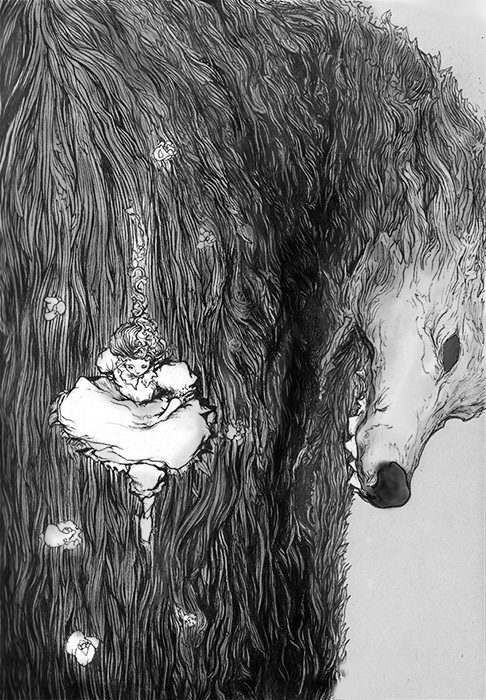 Was it the trap which set you to flee?